A.J. Lode Janssens – A Balloon Home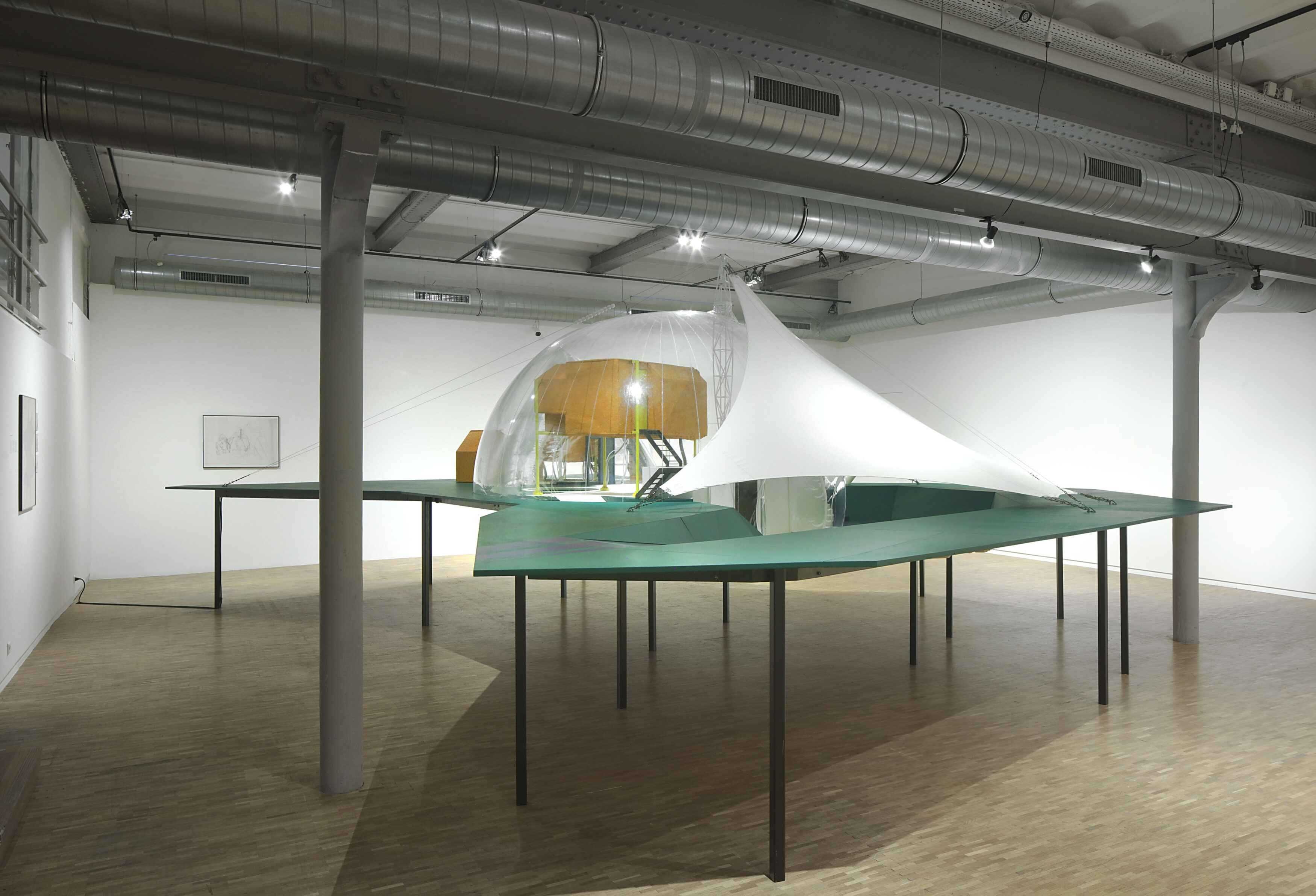 A.J. Lode Janssens is one of Belgium's most radical architects and educators. After his studies at the Sint-Lucas School of Architecture, he was scouted by Willy Van Der Meeren and together they founded Atelier Alpha (1964-68), an experimental design studio. Thereafter Janssens started his own architecture practice, and in parallel developed an educational curriculum focused on social and spatial symbiosis.
His work spans nearly thirty years and includes over one hundred projects, but this exhibition highlights a singular project. Between 1973 and 1982 Janssens and his family built and inhabited a pneumatic dome, with the ambition to de-architecturalize the act of dwelling. An experiment with life itself, assisted by a gentle overpressure of 1.47 mbar.
The exhibition and accompanying book makes public the understudied Balloon project for the first time. Publishing previously undisclosed archival material, editors Peter Swinnen and Nikolaus Hirsch, along with the book's contributors, critically reassess Janssens' uncompromising spatial practice.
A.J. Lode Janssens – A Balloon Home
curating:
Peter Swinnen & Nikolaus Hirsch
scenography:
Peter Swinnen & Rosa Fens
model:
DNA / Dirk Lauwers & Ina Peeters assisted by John Gommers, Hendrik Van Waet and Floris Fens - The model has entered the CIVA collection
slide monster:
Marc Godts assisted by Colin Legras
movie cuts:
courtesy of VRT
education room:
courtesy of Masterstudio Interior Architecture Performatieve Ruimte en Nabijheid, KUL Faculty of Architecture
photography :
Filip Dujardin
documentary :
A Gentle Pressure - by Bertrand Lafontaine (produced by Peter Swinnen / CRIT.)